Dear Visitor,
We are very glad that you have came here to check more about a2z infomatics. Although, the content at our website / blog speaks itself but an Official Introduction is always necessary if you are willing to connect with us.
As our name suggest, a2z infomatics is an Information Hub where we provide tutorials / howto's about important doings, Blogging Tips, Biographies of the famous personalities, Awareness about Social Issues any Myths, Social Media, Lifestyle, Reviews, Educational Info and more. To tell you the truth, this is just a start for our journey, we will learn with the community and will share all the gathered knowledge with this lovely internet community.
In our lives, our parents and teachers teach us from the basic to professional level. We too have the same moto in out mind, to teach this community from basic to pro level. We just need your love, support and the most important blessings. Here, we are not making any claims to make you the expert over-night, but it may happen if you support and continue this journey with us. Providing User-Friendly & Spam free environment will always be on the top of our priority list, please co-operate with us.
Our informative content will always be unique and easy to read / understand. We don't wish to give you any second chance to read it at any other place. We pick the best topic to publish, make study & experiment to understand that completely, finally compile that using easy wordings and clarifications. We always try to make each and every post / page here ULTIMATE.
Satisfaction of the readers will be the only PRIDE for us. Suggestions are always invited, you can catch us anyday / anytime by using our contact us form. At last just want to add, God Bless Everybody.
About a2z-infomatics Founder/CEO: Amrit Pal Singh.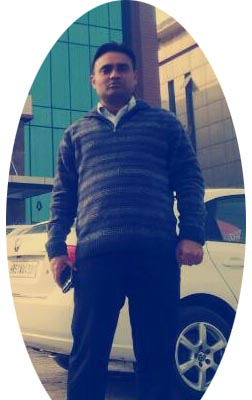 Hi Everyboody, I am Amrit, the real mind behind this blog / website. I never wanted to be a Super Star in the real life, just willing to have respect in the society. Mainly, I undertake the content management task here at a2z infomatics as I am very keen to provide quality content to the readers of this blog. In simple words, I am a Passionate Blogger, Web Developer, Tech Savvy, Programmer and a down to earth person from Meerut, India.
Money now a days is controlling the lives of many, but I believe money can buy many things not everything. Off-course Yes, I do need money to earn the livings but I have controlled the greed for it too. For better understandings, I too have many desires but always keep them below the fame.
That's all for now, I will definitely add some more lines to this. Till date, nobody on this planet is perfect. We too make many mistakes, please remind the same to us. Suggestions to improve this blog are always invited, You can catch me anytime using the same contact us form. Thanks for your visit, Keep Visiting a2z infomatics.
Have a GREAT, great day. We are always here in your service.