A crucial CBI court's verdict in the alleged 15 year old rape case against the Dera chief Gurmeet Ram Rahim Singh is expected to arrive on 25 August 2017. In between all these happenings, the Dera Sacha Sauda chief has released a late night video requesting millions of the Dera followers to get back to their homes and maintain peace. This late night video message by Gurmeet Ram Rahim Singh is mainly for the two lakh Dera followers already reached to the city of Mohali, Chandigarh and Panchkula.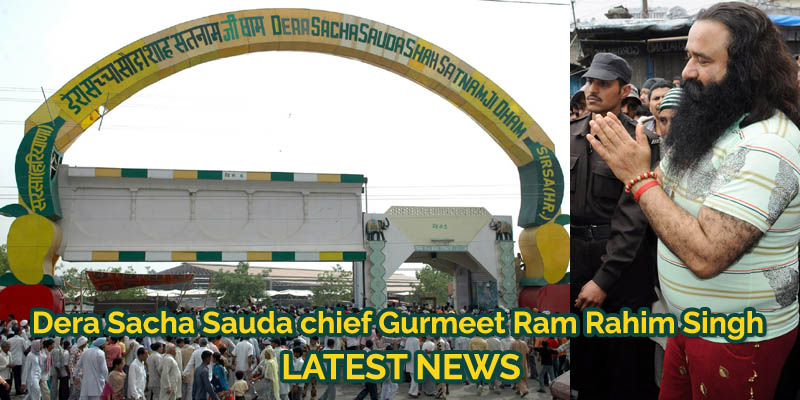 Gurmeet Ram Rahim Singh late night video message for the Dera Sacha Sauda followers.
I appeal to everyone to maintain peace. I had asked everyone not to go to Panchkula. All Dera followers, who have gone to Panchkula, please go back to your homes. I will go to the court and hear the verdict. We all should respect law and maintain peace.
This late night Video message by Dera chief just came ahead of the CBI (Central Bureau of Investigation) court's verdict in the fifteen (15) year old rape case against Baba Ram Rahim.
Yesterday (on 24 August 2017) there were some serious talks between Home Minister Rajnath Singh and Haryana Chief Minister Manohar Lal Khattar, the central government has given the assurance to provide sufficient forces to maintain law & order in the Panchkula and all other parts of the country.
In addition, just as a safety precaution, the mobile phone and internet services have been announced suspended for 72 hours in the state of Haryana, Punjab and Union Territory Chandigarh. Near 53 companies of para-military forces and more than fifty thousand (50000) Haryana Police personnel have been deployed in the pointed areas. Indian Army has asked to remain on their toes and be ready for any quick requirement. There are clear and straight instruction to the administration about taking the strict action against the elements which found breaking the law and order.
Panchkula CBI Court Verdict dated 25-08-2017 against Dera Chief  Baba Gurmeet Ram Rahim Singh
Will be updated Shortly.
The time is running very fast, the all important Panchkula CBI court's verdict is likely to arrive near 11:00 Am. Once the court released the copy of the official verdict, the same will be updated here accordingly. Keep visiting a2z infomatics for the latest news all around the globe.