Download UPTET 2013-14 Primary Level Solved Question Paper 1 PDF
Download UPTET 2014 (23 February) Primary Level Set P (Paper-1, PRI-2013-14) Question Paper,  Page No 17 of Booklet Series P below.
Section 4: Mathematics / गणित.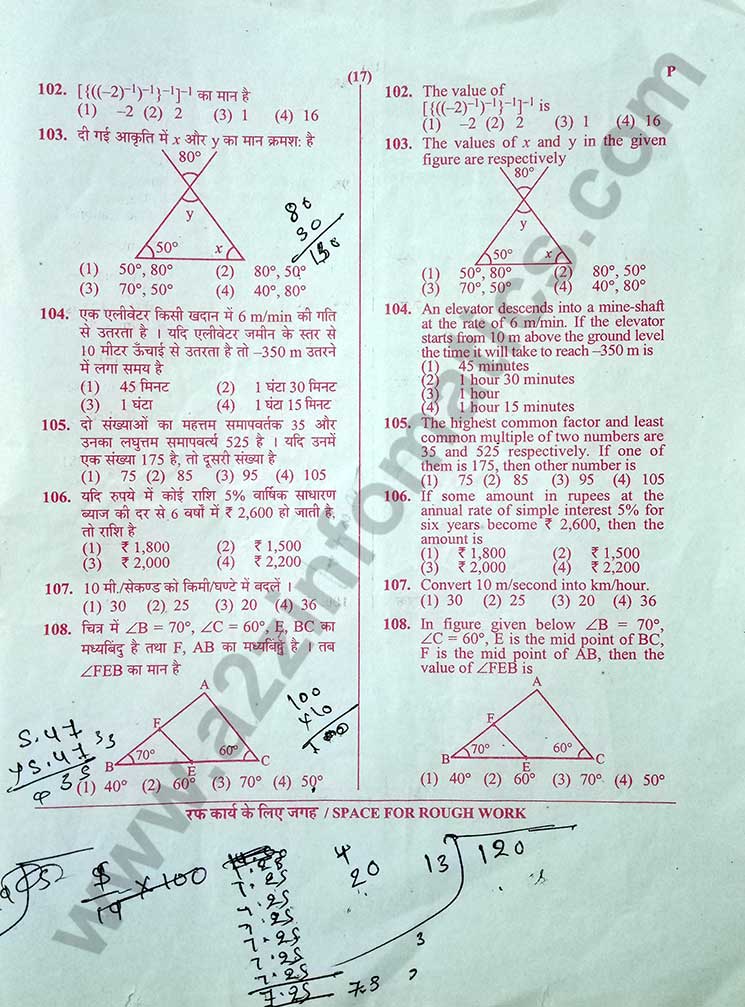 You can download UPTET 2014 Official Answer Keys for the Primary (Paper-1) & Upper Primary (Paper-2) Levels at page no 1 of this post.
Important: The UPTET 2014 (PRI-2013-14) exam was held on 23 February 2014, the original UPTET examination paper consist 24 pages in total. To download the complete UPTET 2014 Primary Level Paper-1, please check the links to other pages at the bottom of this post.